HOW TO MEASURE
PANTS WAIST
Measure around the top part of the waist area.  
HIPS
Measure along the widest part of the garment (4" or 10.2 cm above crotch) from the left to right side seam. Keep tape measure parallel to bottom hem. Multiply measurement reading by 2.
THIGH
Measure around the leg of the garment, located 1" (2.5 cm) below crotch point.
INSEAM
Extend measuring tape from crotch point until the hem of the pants.
All measurements are in inches.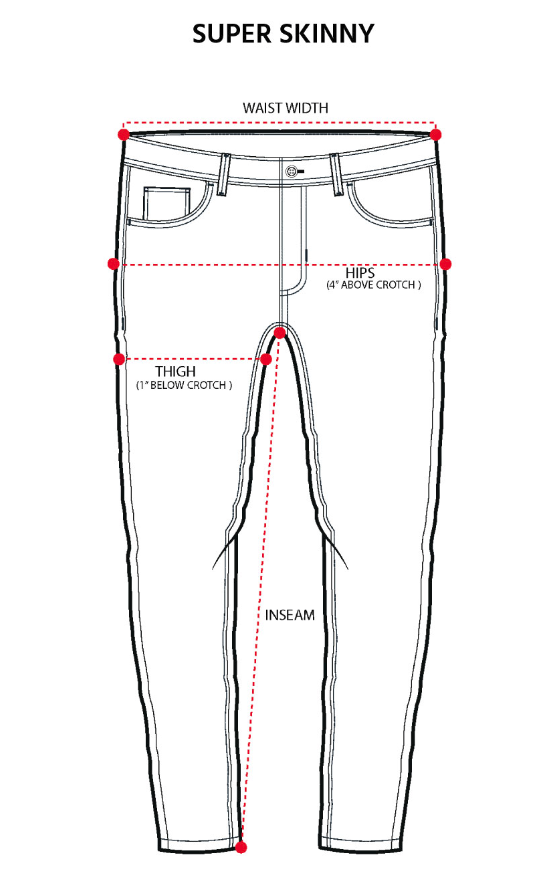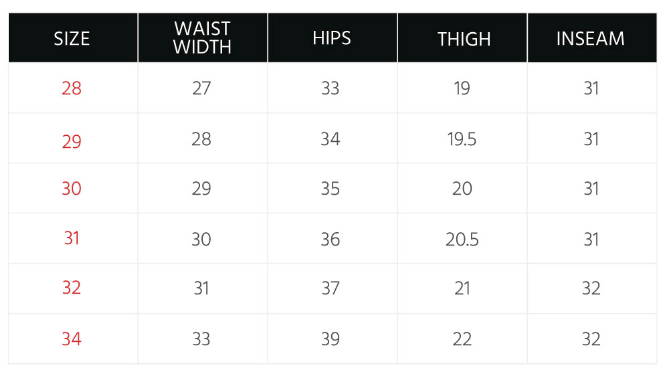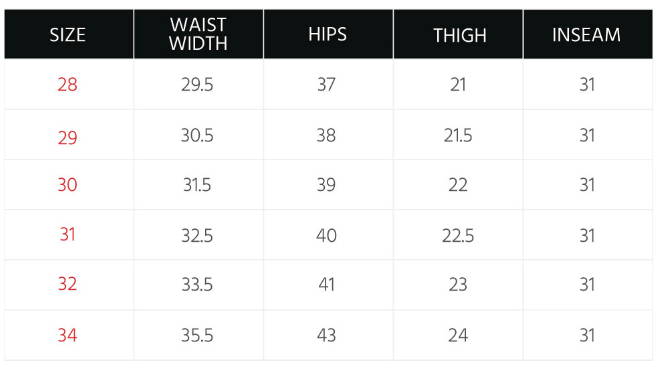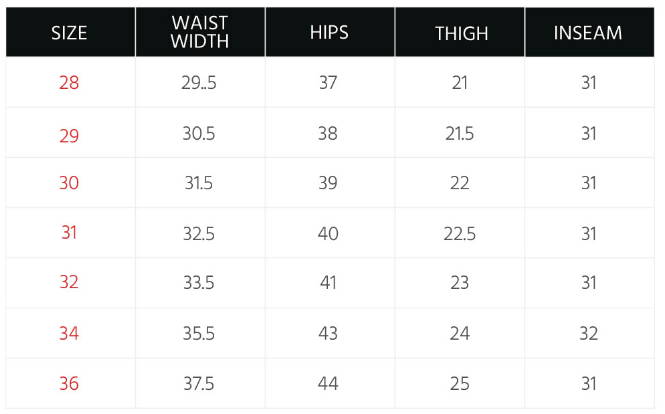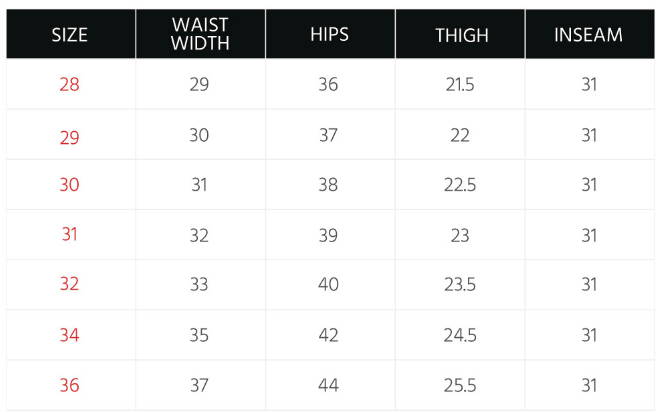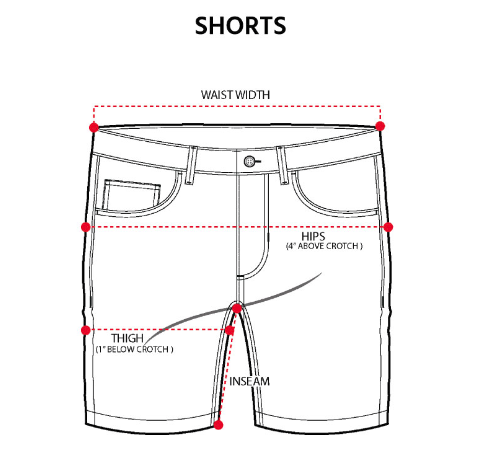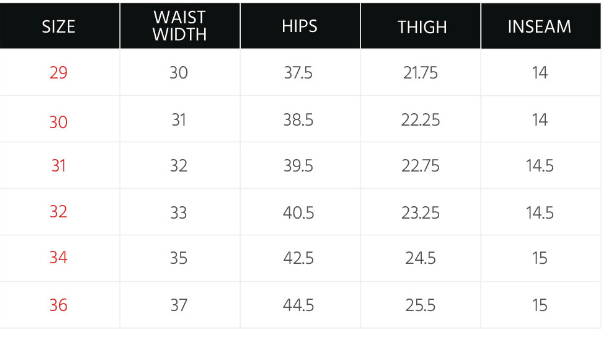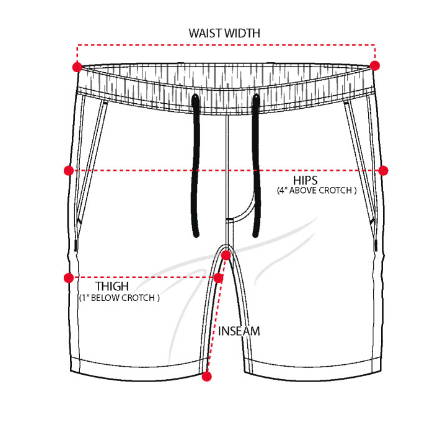 MODERN FIT ELASTIC WAISTBAND
TAPERED SHORTS ELASTIC WAISTBAND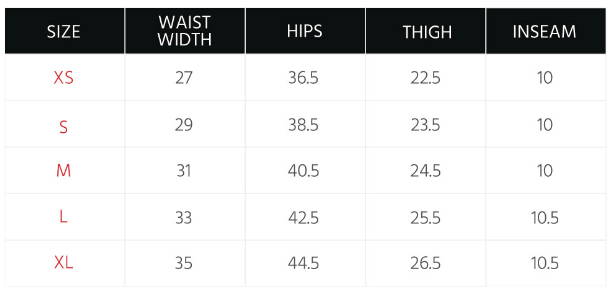 REGULAR SHORTS ELASTIC WAISTBAND