The 4 Travel Q's You Need to Check Off of Your List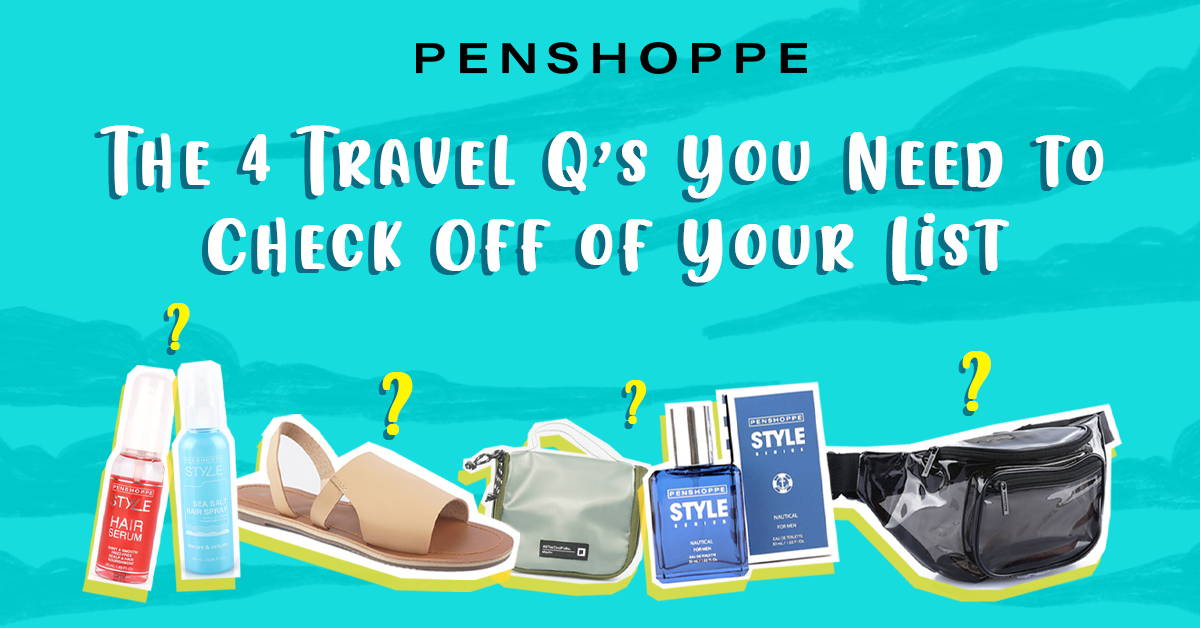 You finally got all those arrangements fixed for your next flight to who-knows-where. But before you step in the plane and fly off to the sunset, make sure you've got these four travel essential questions crossed out.
Of course, you got your luggage with you, but you won't be dragging it around 24/7. You'll need the bags to keep the important stuff at arm's reach. Stash a backpack for bigger bulks or a bag belter for a quick zip away. Maybe even slip in a smaller clutch for more discreet essentials.
Which way are you walkin'?
You'll never know where you'll be turning up to when you travel out. Whether you'll be easing your feet with flip-flops or you'll be taking a run 'round the city, you gotta keep the shoe that fits.
Travel fact: the vacay weather can get real nasty, real fast. Keep your hair in check for those photo ops with these sleek hair holders.
Seeing the sights all day is a total wowza bonanza, but you'll probably be feeling funkier than fresh midway. Make sure you got a body spray at hand for an instant misty bliss.
Got these points checked and double-checked? Make sure to pack up more travel essentials on penshoppe.com!
---