Stand Out Of The Beach Crowd With These Style-Changing Summer Looks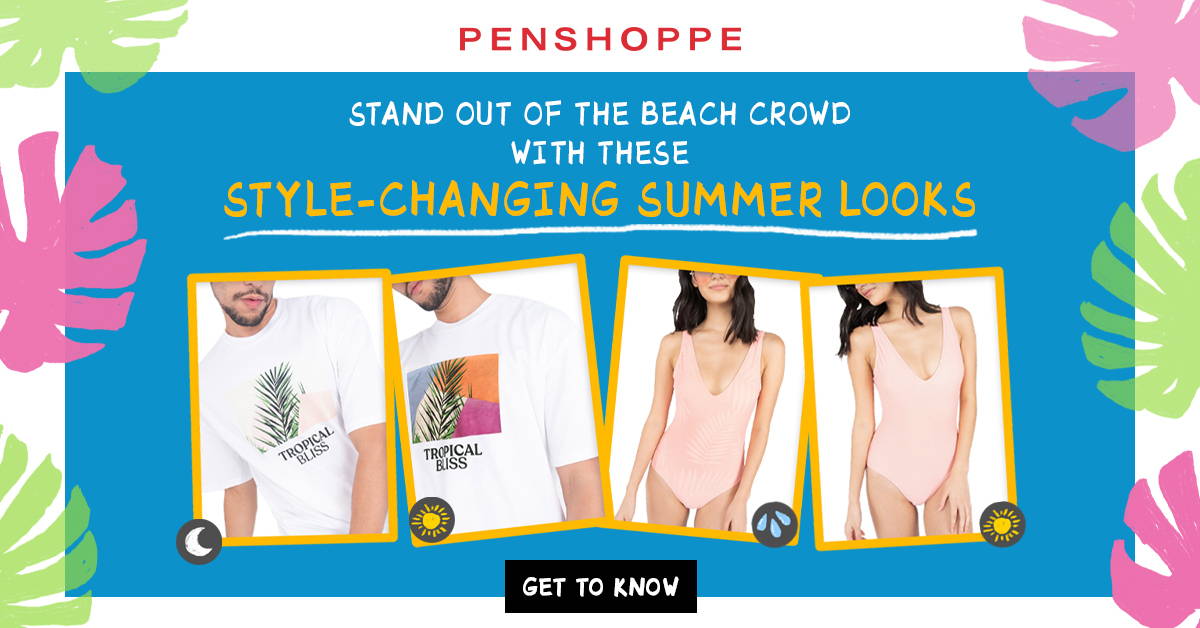 Who said your beach looks have to stay the same all summer long? Believe it or not, the sizzlin' heat and the wet beach waves can switch up your style game in all the coolest ways. Check out our tech infused collection to spot some summertime magic.
Stylin' under the sun spotlight
Color popping just got a whole lot hotter under the sun. Stunt down the toasty sands with these solar activated printed tees.
Don't believe in magic? Take a sea splash and come out in an all new patterned look. Style out in this water activated swimwear.
Think you've seen everything? Catch more stunner summer wows on penshoppe.com!
---