Color It Your Way with the Penshoppe Style Colored Hair Wax!
Posted on July 04 2018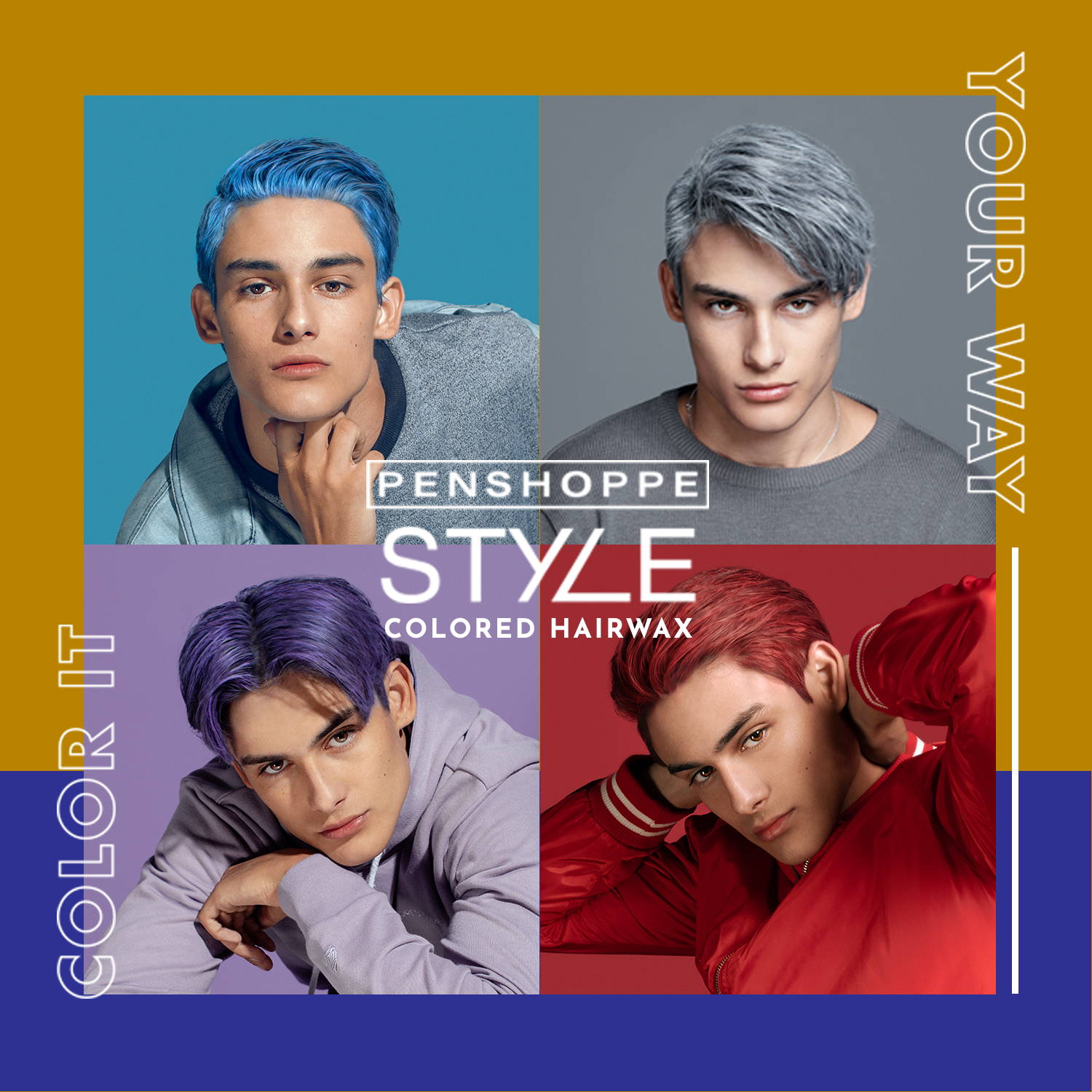 Penshoppe Style colored hair wax lets you style your hair your way with a new hue!
Available in head-turning, vibrant colors – gray, blonde, red, green, blue, white, orange and purple, Penshoppe Style Colored Hair Wax, 80mL at P149 keeps your hair in tip-top shape with a strong hold styling finish.

Create your standout look with ease! Penshoppe Style Colored Hair Wax is washable. Its easy-rinse formula also works double time conditioning and nourishing your hair and scalp with moisturizing Vitamin E and Jojoba.

Directions for use: Rub a small amount between palms and apply to hair according to your style. Use water and shampoo to remove product from hair.
Penshoppe Style Colored Hair Wax
Other PENSHOPPE STYLE variants: