5 Camera-Ready Summer Looks For Your Next Weekend Getaway!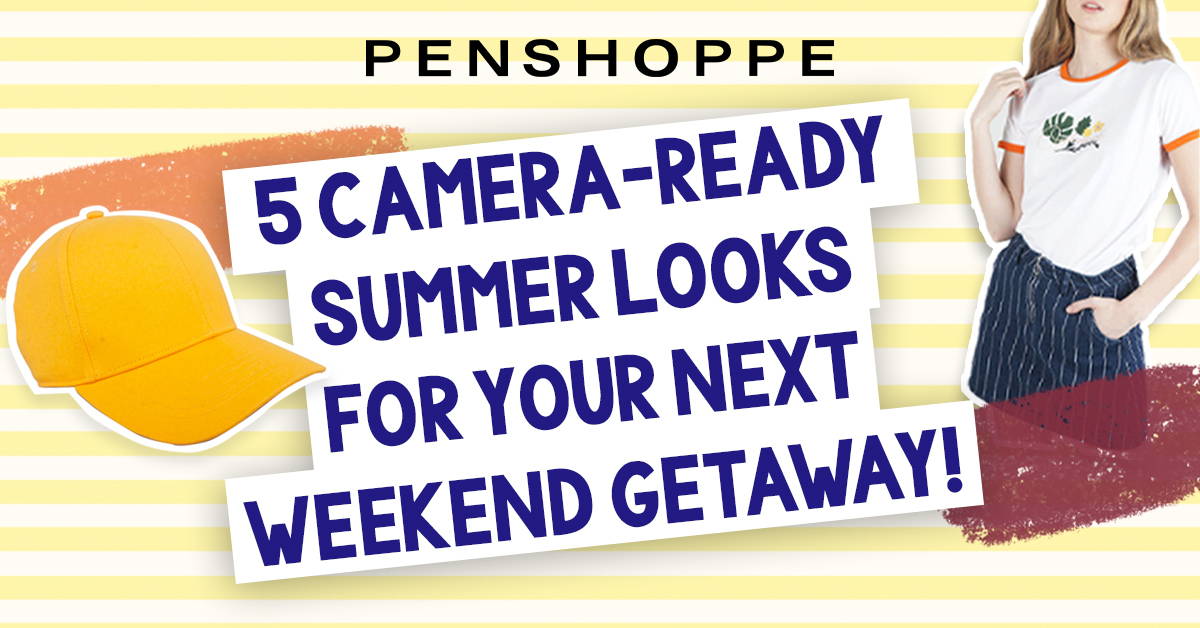 Sun's out, camera's out! Nothing like the oh-so-natural summer spotlight to glow up your Instagram-worthy looks. Get ready to strike a pose on your next summer destination with these 5 hot, hot, hot styles!
Get a piece of the ocean breeze in this blue-hued look coolly perfected with a pair of fly shades.
Taking a classic candid beach photo op? Dress it easy and stylish in this solar-activated tee, cute wrap skirt, and a pair of rad aviators.
Stand out of the bright summer sun with some cool pastel hues. Chill by the poolside with this loose solar-activated tee, breezy shorts, and pair of patterned flip flops.
You'll never know when a cam-ready moment's going to come! Ready yourself with a relaxed maxi dress and a pair of sand-ready sandals for a true island lover look, but hide a cute bikini underneath for those insta-splash snaps!
Summer parties are definitely Instagram story-worthy moments worth stylin' for. Get fiery hot in this all-red head-to-toe topped off with a mustard cap to bring home the bacon.
Your summer album's about to drop stylishly hot! Check out more fiery styles in-stores and on penshoppe.com!
---